Unique Japanese Bags and Purses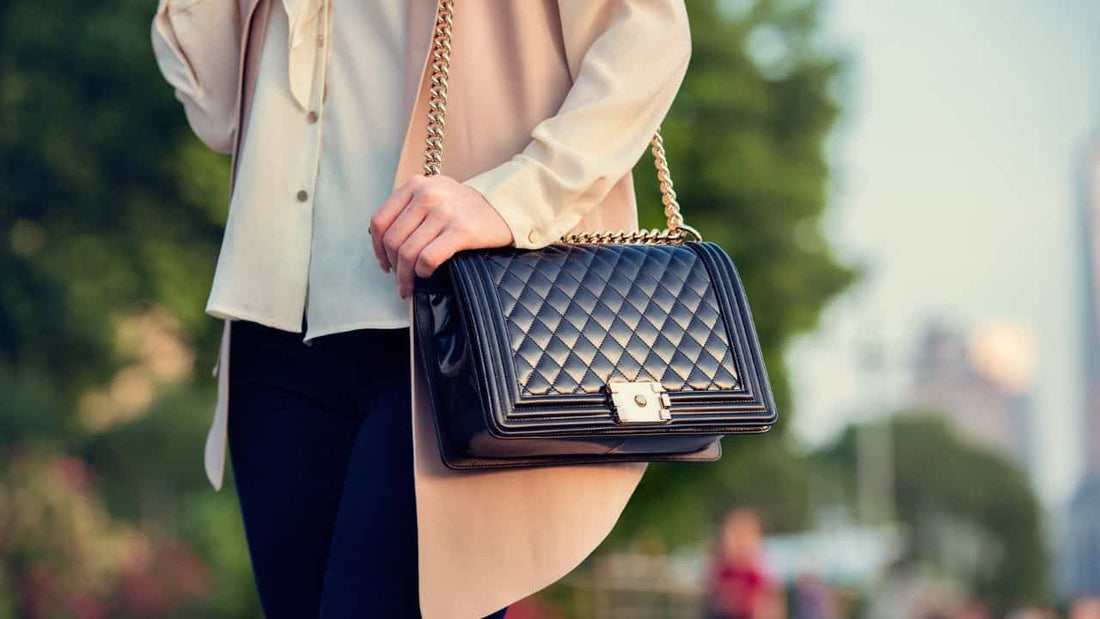 Get incredible ideas about what are Japanese bags called. Japanese bags and purses are called backpacks or randoseru, and it is the need of every person. These bags are available from cheap to high price.
Clients like unique Japanese bags and purses, which are well-thought-out in the fashion center of Asia. In addition, they are also recognized at an international level. Japanese handbags and purses companies are known for their exceptional value and lavish designs. They are suitable for all age groups and fellows. Furthermore, Japanese handbags and purse shapes have quite elegant designs with simple but fashionable themes. You can purchase online Japanese bags, unique purses, and shoulder bags of your own choice from Arta Asiatica.
There are the top eight unique Japanese handbags and purses that will enhance your living style, and you do not need to move from shop to shop. You can get online shopping at reasonable rates to match your outfits.
Don't overlook the following brands if you want to get genuine Japanese handbags online shopping for reasonable rates to match your preferred outfits.
Kitamura
Kitamura produces an extensive variety of goods, such as shoes and clothing, but unique Japanese bags and purses are the top priority. Some of these are the finest leather handbags, like the semi-shoulder bag, which are available on Amazon Japan. On Amazon, the Kitamura long wallet bags are found in plenty. You can choose the color you desire for your bag. 
Anello
Suppose we talk about the Japanese unique bags and purses. The first question that arises in my mind is what are Japanese bags called, and what is their quality that makes them unique to others? In 2005, Anello was in fashion and got a high rank in the field of business.
The Anello backpack is of elegance and stylish design. The top clutch handles and zippers make it simple, and these bags have the quality of waterproof and polyester. These bags are trendy because they were established for a busy lifestyle. A few PU and leather designs exist, as well as a few runner bags. Their cost range is $30 to $80 range.
Smooth Largo
Smooth Largo is called the second sister of Legato Largo. It was discovered in 2004. Nylon and leather bags are in varieties, including buckets, lugs, operational shapes, and more. Their price range is $40 to $100. For American clients, Amazon may have a few bags, but eBay holds a broader selection.
Kyoto Nishijin
These types of bags are organized according to traditional Japanese skills. Typically, they are made of silk clothes but found in other materials on the demand of customers. Attractive Japanese belongings that may be applied in daily life are one of the brand's themes.
Samantha Thavasa
The use of crayons, rings, and vibrant, stylish handbags delivers a range of trendy and unintentional appearances. Their cost is between $190 to $600. The philosophy of the company is described as being "a brimming heaven of pleasure" on the Samantha Thavasa website.
UN Billion
The UN Billion is a builder of vegan leather handbags. It is of the distinctive square style of a UN billion purse. You may be aware of UN Billion since Oprah favored their Lacy Fur Tote, which comprised artificial leather and artificial shearling fleece. The costs are in the $30 to $90 range. Getting the idea of unique Japanese bags and purses is a choice of creative ladies, and they also like to see its website side by side.
Yoshida $ Co, Ltd
Yoshida and Co. Limited was established in 1935. In 1962, the chief of the company was Porter, and got famous because of its luggage bags. However, the commercial tossed Porter Girl as the first women's brand in 2009. There are varieties of bag designs existing, with duffel bags, messenger bags, and shoulder bags. The price range for the rips-top nylon bags is from about $200 to $900.
Bao Bao Lessey Miyake 
In the assemblage of women's Bao Bao Issey Miyake bags, one will find totes and cross-body designs well-defined by typical symmetrical decorations. These pioneering works by advanced Japanese designers give flat stuff a 3D appearance. They form these shapes with cutting-edge technology.
Summary 
Unique Japanese bags and purses are on the top list of girls as well as mature ladies because they are found in distinguished styles and affordable prices. People demand unique Japanese bags and purses just because of their high quality and unique styles, as ladies prefer to look extricated to others.